Meditation Download or
Meditation CD's are
Available from our
Live Guided Meditations & Workshops

If you are interested now please call me 720-413-7303 to purchase
Meditation Downloads or Meditations cd's.
Guided Meditation; Finding & Rekindling Love in Your Life $20
Facilitated by Amy Terry
A powerful meditation to help you create the ideal relationships you are craving in your life.
Learn how to release energetic blocks and beliefs that are preventing the love you deserve.
Romance Angels Workshop $75


Facilitated by Anita Destino
Whether you are single or in a relationship the Romance Angels can help you experience a greater amount of joy and bliss in your love life.
Learn how to work with the Romance Angels for healings and guidance to manifest the romantic relationship you desire.
You deserve to have a romantic relationship filled with love, joy and passion.
Explore the vibration of healing and manifesting with the Romance Angels.



Guided Meditation; Creating Your Year $25
Start the year off right by taking time for YOU and creating your new year. Reflect on, learn from, and
let go of 2016 as well as taking the time to manifest
the 2017 YOU desire is imperative for manifestation.
Explore the vibration and power of creating your new year.
Let go of the past and make room for the new.
Give yourself the gift of a guided meditation with Anita Destino!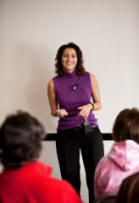 These recordings are from a live group meditation activity. You are led through basic energy management techniques to assist you in relaxing, releasing, and refreshing energetically.

These guided visualizations to inspire and assist you in owning and exercising your power to create your life.
To schedule your healing appointment, sign up for a meditation class or purchase cd's please call me at 720-413-7303 or email me at anitadestino@hotmail.com.
Please note: Our readings, healings, recordings, educational programs, and other products and services are powerful, life-changing tools for growth, but they are not intended to be a substitute for medical care. If you are dealing with any sort of mental or emotional disorder, are undergoing psychotherapy, are experiencing seizures, or have any other medical or neurological symptoms or disease, we suggest that you consult your physician or therapist and employ our services under their supervision. Neither Anita Destino, Journey Within, nor the directors, officers and instructors assume responsibility for your use of services, products, and programs. Namaste.
© Anita Destino, ATP® 2002-2018 Email Anita
© Journey Within 2002-2018 Email Journey Within
Terms of Use Copyright Privacy Disclaimer
Anita Destino and Journey Within's website is protected by Angels and Spirit Guides