Meet our Professional Energy Healers
at Journey Within in Lakewood / Denver, CO
Amy R, Cherry, Hal, Jessica, Liz, Margarita and Sean
Please contact the healer directly
1 Hour Healings $125 per hour
By Appointment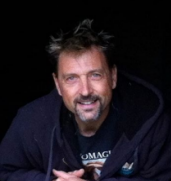 Sean Allison
insightfulquestions@yahoo.com
303-330-6994
My Healings
Addiction and Trauma Recovery

Hospice, Crossing Over, Life Tributes

Executive and Networking Strategies

Intercessory and Remote Healings

Inter-Religious Conflict Resolution

Ask me about the 90 Day Challenge!
Empowering by bringing experiences with personal growth.
20+ years working with Autism
30+ years in The Artistry of Trauma Recovery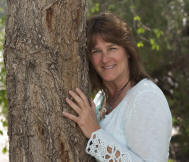 Cherry Freiwald
cherry.energyhealing@gmail.com
My Healings
Usui and Karuna Reiki Level II Practitioner

Life Issues - Romance, Money, Health

Past Life Readings and Healings

Space Readings, Healings and Clearings
To facilitate each individual's healing so that they open themselves and their lives to new and ever higher levels of alignment, attunement and experiences of Spirit such that their growth allows for more joy, love, peace, compassion and expansion.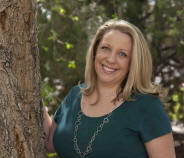 Jessica Rose
jessr88@hotmail.com
My Healings
Energetic healings and chakra balancing

Intuitive healings and readings about career, love, finances, and
health concerns

Pet Healings and Pet Communication

Angel Card Readings and Energy Healings

Angel Communication
Jessica Rose has been a part of Journey Within since 2008 and involved in energetic healing and the intuitive arts for over 10+ years. She loves being an instructor and helping others find their own path by giving them tools to grow in spirit and empower them to change their lives.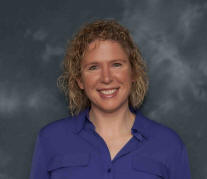 Liz Konkel
liz.energywork@gmail.com
TEXT Only 303-319-0925
My Healings
Aura Clearing with Chakra Balancing

Private Intuitive Readings

Energy Healings and Intuitive Readings (Including Aura/Chakra Healings)

Animal Communication/Energy Healings

Angel Card Readings/Energy Healings

Spirit Communication Facilitator

Reiki Healings

Home/Office or Personal Space Clearings/Energy Healings

Life Transitions
I am also fluent in ASL (American Sign Language) as I'm deaf.
My belief is that we are all on a healing journey. I enjoy working with people and animals of all ages and giving them tools to grow and thrive. Energy Healings and Intuitive Readings can be done remotely as well.
Back to top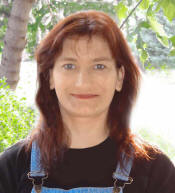 Margarita Zyrianova
margarita.jwi@gmail.com
720-722-1873
My Healings
Aura Clearing with Chakra Balancing

Private Intuitive Readings, Energy Healings with traditional Reiki III

Remote Intuitive Readings, Energy Healings

Home/Work Clearings with Energy Healings

Pet Energy Healings/Animal Communications
Languages: English, Russian
Spiritual meditations helped me regain a positive outlook and attitude towards life. There is love and healing powers in all of us. Clearing energy blockages and increasing awareness of our inner strength supports spiritual growth.
Back to top
Hal Yoder
hald2970@gmail.com
720-879-7081
My Healings
Biodynamic Craniosacral Therapy (BDCST)

Aura Clearing and Chakra Balancing

Intuitive Reading and Energy Healing
I spent many years seeing other healers to help me overcome emotional patterns from my childhood. In receiving work from others I began to understand the skills these practitioners possessed were abilities innate in all of us and I began to study and learn them too.
The beauty of intuitive healing and BDCST is that each recognizes the client is whole and perfect as they are. There is no pathology, only the body's natural intelligence expressing adaptations to cope with the life circumstances that brought us to where we are today.
On an ethereal level patterns in our life that do not serve us are a mixture of energetic in-balances, or the imposition of other people's energy in our space. Intuitive readings, aura clearings, and chakra balancing can facilitate change with these patterns so we can move towards more empowering ways of being.
On a physical level we also create patterns that overly our body's natural blueprint. In BDCST the practitioner comes into resonance with the client's body and allows the native Intelligence of the client's body to make the repairs necessary to remove the imprints caused by physical injury or emotional trauma.
My work facilitates people heal or recover from such topics as migraines, surgery, sprains, broken bones, or trauma. I can also support people to improve areas of their life such as money, relationships, or career.
In working through my own issues of trauma resolution and energetic blocks I have developed a deep empathy for others who are experiencing similar issues in their lives. I'm sincerely interested in helping others find their full potential and look forward to working with you.
Back to top
Amy Rowland
amy.rowland@comcast.net
My Healings
Aura Clearing with Chakra Balancing

Private Intuitive Readings with Energy Healings

Animal Communication/Energy Healings

Reiki Healings

Ordained Minister
To be the voice to help you on your healing path. Working with your spirit helps me to connect with your Guided or Angels which makes it easier to move out any blocks or obstacles that are stopping you from moving forward.