Anita's Home
About Anita Destino
Private Healings
Journey Within
Energy Healings
Pet Healings
Meditation Classes
Angel Healing
Guided Meditations
Meditation CDs
Contact Anita Destino
Our Instructors
Our Healers
Ministerial Services
My Friends
My Pet Friends
Testimonials
Class Testimonials
Journey Within's
News, Guided Meditations & Workshops coming up
in Lakewood, CO
Archangel Raphael
A Channeled Healing
Tues., Dec. 12, 2017
7 - 8 PM
Guided Meditation;
Healthy Boundaries
Thurs., Dec. 14, 2017
7 - 8 PM
Guided Meditation;
Creating Your New Year
Two Dates to choose from
Tues., Dec. 26, 2017
OR
Thurs., Dec. 28, 2017
7 - 8 PM
Missed a Workshop or
Guided Meditation?
Available on CDs
~ ~ ~ ~ ~ ~
Finding & Rekindling
Love in Your Life,
Romance Angels Workshop,
Creating Your New Year,
Healing Food Cravings
Disclaimer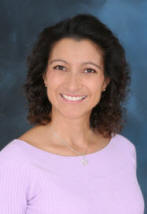 Please note:
Anita Destino's & Journey Within's readings, healings, recordings, educational programs, and other products and services are powerful, life-changing tools for growth, but they are not intended to be a substitute for medical care. If you are dealing with any sort of mental or emotional disorder, are undergoing psychotherapy, are experiencing seizures, or have any other medical or neurological symptoms or disease, we suggest that you consult your physician or therapist and employ our services under their supervision. Neither Anita Destino, Journey Within, nor the directors, officers and instructors assume responsibility for your use of services, products, and programs. Namaste.
© Anita Destino, ATP® 2002-2017 Email Anita
© Journey Within 2002-2017 Email Journey Within
Terms of Use Copyright Privacy Disclaimer
Anita Destino and Journey Within's website is protected by Angels and Spirit Guides

Energy Healings and Meditation Classes in Denver, Colorado
Weekly Energy Healings,
Aura Clearing &
Chakra Balancing
for only $5 per healing
Free to first time visitors
Wednesday evenings
from 6 - 7 PM
Lakewood, Colorado
Classes Starting
Our next Level 1 - 101
Basic Meditation for Beginners
in Denver area begins
Over the Telephone
Jan. 11, 2018
Evening Program
Our next Level 1 - 102
Chakras and Auras Class
in Denver area begins
Nov. 2, 2017
Evening Program
Our next Level 1 - 103
Learn to Heal with Angels
in Denver area begins
Scheduled February 2018
Evening Program
Read More
Our next Level 2 - 201
Energy Healings begins
Nov. 7, 2017
Tuesday Evenings
Our next Level 2 - 202
Intuitive Readings begins
Jan. 9, 2018
Tuesday Evenings
Our next Level 2 - 203
Continuing Angels Program
Coming in Spring 2018
Evening Program