Welcome!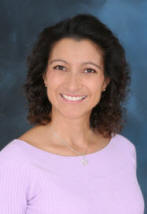 I am, Anita Destino, ATP®, Founder of Journey Within in Denver, CO. Journey Within is a Healing Center for Developing Your Intuition and Spiritual Growth located in Lakewood and Denver, Colorado.
Journey Within is a safe place for people interested in creating change in their lives. We focus on spiritual growth, developing your intuition and personal development.
I am a Certified Angel Therapy Practitioner®, Inspirational Spiritual Teacher, Professional Intuitive Reader and Energy Healer. Here is how my intuitive readings and energy healings can help:
In my intuitive reading and energy healing appointments I say hello to you as a spirit so you can start creating the life you would like to create.

During the intuitive reading and energy healing appointment I look at the energy in and around your aura, chakras, physical body and any other space (money, relationship, work, etc.) you would like communication on. Any issue can be addressed.

Giving you communication on what the energy is around you we can start moving any energetic blocks or old beliefs (from this lifetime or past lives) that might be stopping you from moving forward. It's like an energy car wash. I release energy that is no longer beneficial to you. I also provide energy healings for your pet, home and business.
Your journey begins with the 1st step.
Thank you for the opportunity to be part of your journey. I look forward to working with you through spirit and looking at your next steps to help create the life you truly want to live.
To schedule your healing appointment please call me at
720-413-7303 or email me at anitadestino@hotmail.com.

To read more on my Angel Healing, Intuitive Readings and Energy Healings please click here.



© Anita Destino, ATP® 2002-2019 Email Anita
© Journey Within 2002-2019 Email Journey Within
Terms of Use Copyright Privacy Disclaimer
Anita Destino and Journey Within's website is protected by Angels and Spirit Guides